The COVID-19 pandemic has generated inconceivable human and economic loss on an unimaginable scale. In the Inland Empire alone, at least 14,375 residents have died due to the virus, according to the California Department of Public Health. 1 These are not numbers. These are people. Consider John Carillo, a Grand Terrace resident. In 2020, at the apex of the pandemic, he buried his mom, dad and sister within one week due to the novel coronavirus. 2 His is just one story within clusters of stories of Inland Empire loss and trauma.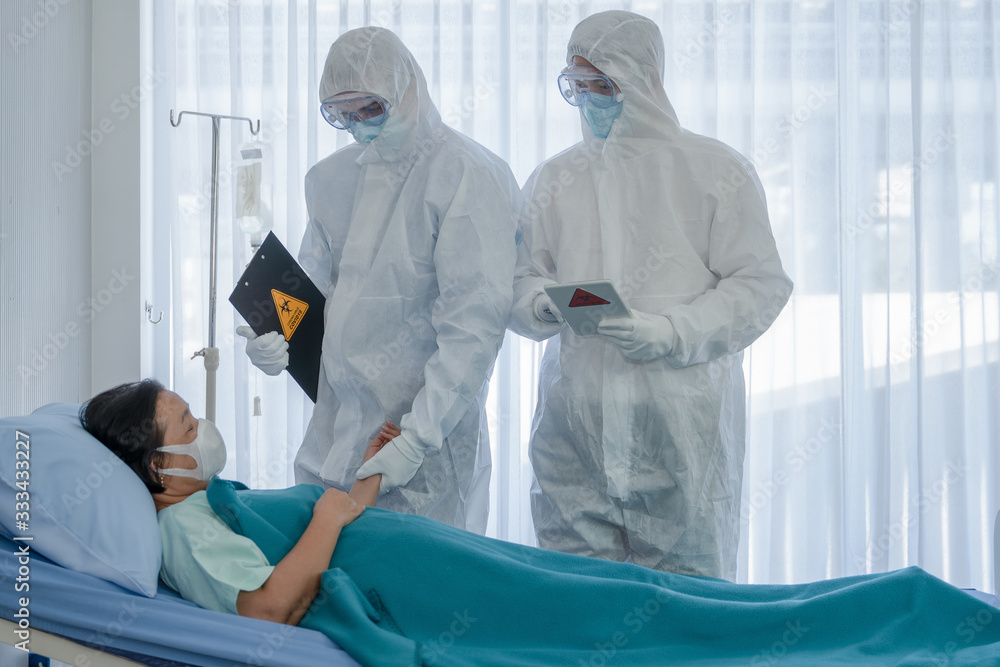 As we collectively process the impact of the pandemic, coordinated multi-sectoral efforts are required to address the time-sensitive complexities of the COVID-19 pandemic with strong leadership from all organizations that comprise the public health sector. Emerging infectious diseases will require community engagement through local mobilizers, like community health workers, to implement successful systems prevention and response efforts.3  Community Health Workers or promotor(es) are critical public health linchpins in a concerted, multi-sectoral approach to ensuring prevention, tracing, vaccination and treatment in low-status, hard to reach communities. Sixty percent of Inland Empire residents are fully vaccinated. We have room to improve this statistic, especially in neighborhoods with important pockets of people who have been repeatedly missed in education, testing, vaccination and treatment efforts, who may serve as residual pockets of continuing transmission.
Field Lessons Learned: Public health leaders have learned many lessons since COVID-19 first emerged. El Sol has been at the front lines, leading multi-sectoral efforts and supporting community members like John Carillo. El Sol is one of hundreds of community-based organizations across California contracted to work with coordinated, multi-sectoral partners to engage diverse and low-status communities that have been disproportionately impacted by the pandemic. Community-based organizations have been crucial partners in delivering multilingual education, COVID-19 prevention and vaccine information, contact tracing, and coordination of appointments and social services. Our contributions are important; we've learned that pandemics require effective surveillance, reporting, and contact tracing to control an epidemic at its advent and to mitigate its impact. Second, coordinated, multi-sectoral efforts to incentivize seeking care and quarantine for those with no or minor symptoms are vital, which would need concerted efforts from payers, providers, community organizations, local mobilizers, and public health. Third, sustainable, regular prevention efforts involving both the public and the health systems serve community most effectively during a pandemic. Fourth, a strong public health system with bridges to the community, like community health workers, is essential during times of urgency. 4
Multi-Sector Efforts in Action:
 Nearly 20 million lives were saved by COVID-19 vaccines during their first year. 5 As of July 2022, 73% of Californians have been fully vaccinated. Sixty percent of Inland Empire residents are fully vaccinated. 6 We have room to improve this statistic, especially in neighborhoods with important pockets of people who have been repeatedly missed in education, testing, vaccination, and treatment efforts, who may serve as residual pockets of continuing transmission. 7 El Sol Neighborhood Educational Center specializes in reaching these populations by working collaboratively with health departments and health systems. We use systems' data, surveillance and testing tools provided by partners, and have made compassionate connections with more than 7,000 Inland Empire residents to provide education about COVID-19, test, and vaccinate since 2020.
What makes El Sol unique is our ability to work strategically and effectively across multiple, diverse sectors with coordinated partners: artists (COVID-10 songwriters, comic artists, and performers ), government, foundations, health care systems, faith-based organizations, school districts, multicultural community members, and diverse community-based organizations to ensure that vertical health programs become "horizontal," connecting with community and resulting in high impact.
We integrate culturally meaningful pop culture and a sense of community ownership into our education, prevention, vaccination and surveillance programs to resonate with residents and bring added value to the response efforts and resources of public health departments, health care systems and payors. We listen with empathy to community members, help them to carry the loss, stress and trauma that pandemics bring, and incentivize them through heart-centered, compassionate education and connection to seek care, vaccination, and safety precautions. As a result, people learn they are not just a number. They are valued. They are heard. They are safe. They are important champions in the fight against COVID-19.
"In one day, we vaccinated 1,500 people in Coachella Valley."
 Leticia Overa Arechar, El Sol Coachella Valley COVID promotora supervisor
Creating Strong Community Platforms for COVID-19 Education, Testing, Surveillance and Vaccine Efforts in the Inland Empire, CA
Emerging infectious diseases will require improved community engagement through local mobilizers, such as El Sol's promotor(es), to implement successful prevention and response efforts that use coordinated multi-sectoral resources and connect with healthcare response and treatment 8. Organizations like El Sol, that blend heart- and data-driven community engagement with advocacy and policy knowledge are essential to effective multi-sectoral efforts.
In 2020, El Sol was contracted to partner with The Center at Sierra Health Foundation, the California Department of Social Services, and the Labor and Workforce Development Agency. We also integrated partners such as the San Bernardino Department of Public Health, Loma Linda University Medical Center, Community Action Health Desert Network, Congregations Organized for Prophetic Engagement, St. Mary Medical Center, and IEHP to develop a community platform of interventions:
1) community outreach;
2) COVID-19 education and treatment incentivization;
3) linkages to healthcare services;
4) social and emotional support services and networks;
5) testing, contact tracing and surveillance
6) vaccination enrollment and support; and
7) recovery and resilience networks
Our ultimate goal was to identify the most vulnerable populations (using the CDC's social vulnerability index), partner with regional COVID-19 impact planning partners, such as UCR's Inland Empire COVID Response and Desert Healthcare District, and create social mobilization through the use of community health workers to facilitate the communities response to their own health problems during the pandemic. While vertical programs, often hospital-based and medically-driven, can be effective, coordinating care and treatment with horizontal community programs in hard-to-reach neighborhoods can be the most sustainable because they are prevention focused, led by community health workers who live in the community, and blend curative-care and social service components.
Key Geographic Areas Reached: Riverside County: Coachella Valley,; San Bernardino County: Adelanto, Hesperia, etc.
The components that El Sol and partners co-created with community included leading dozes of pop-up vaccination events led by El Sol and our partners, and clinics throughout the Inland Empire to deliver nearly 6,000 COVID-19 vaccinations and distribute nearly 7,000 COVID-19 care kits while training responsive community health workers to act as community mobilizers, educators and connectors in their own neighborhoods. El Sol also produced original music videos in both English and Spanish that used lyrics and imagery showing community members receiving vaccinations in a supportive environment. For instance, El Sol collaborated with local artists to produce the music videos, "Time to Heal" and the Spanish-language "The Official COVID-19 Song" and shared these with Inland Empire residents. El Sol also created and distributed 7,000 Time to Health virtual tool kits, which include mental health check-in plans, self-care planning tools, and fact sheets, promote healing from the trauma of the pandemic. Promotores also distributed rental assistance and social service referrals to support residents in coping with COVID-related losses.
"We are so proud to recognize El Sol. Inland Southern California nonprofits work tirelessly to reach at-risk community members with life-saving resources and information. El Sol's innovative outreach efforts have helped save countless lives and slowed the spread of the deadly coronavirus in some of our hardest-hit communities in the Inland Empire. El Sol represents the best of Assembly District 47." – Assemblymember Eloise Gómez Reyes
Data use, community engagement, local adaptation, linkage with the health system, and a strong community platform are critical for successful community programming during pandemics. A promising practice, as illustrated by El Sol's work in California, is a horizontal community-based education, prevention, and disease surveillance that uses local residents–community health workers–to enhance regional and multi-sectoral public health efforts.By partnering with school districts, health care systems, departments of public health, food pantries, faith-based and other community organizations, we create effective community bridges between hospitals, clinics and community for care and treatment in some of the most difficult to reach neighborhoods. Replicating and scaling our valuable, collaborative model may help to better address this pandemic as well as future epidemics and pandemics.
[1] https://iecovidresponse-ucr.hub.arcgis.com [2]https://www.pe.com/2020/10/14/in-one-week-riverside-county-family-buries-three-members-who-died-from-coronavirus [3]Judy Lewis, Karen LeBan, Roma Solomon, Filimona Bisrat, Samuel Usman and Ahmed Arale.The Critical Role and Evaluation of Community Mobilizers in Polio Eradication Global Health: Science and Practice September 2020, 8(3):396-412; https://doi.org/10.9745/GHSP-D-20-00024 [4] Chen, Z., Cao, C. & Yang, G. Coordinated multi-sectoral efforts needed to address the COVID-19 pandemic: lessons from China and the United States. glob health res policy 5, 22 (2020). https://doi.org/10.1186/s41256-020-00150-7 [5]https://www.pbs.org/newshour/health/covid-vaccines-saved-20-million-lives-in-first-year-study-says [6]https://www.pbs.org/newshour/health/covid-vaccines-saved-20-million-lives-in-first-year-study-says [7]https://www.ghspjournal.org/content/ghsp/8/3/396.full.pdf [8] Judy Lewis, Karen LeBan, Roma Solomon, Filimona Bisrat, Samuel Usman and Ahmed Arale.The Critical Role and Evaluation of Community Mobilizers in Polio Eradication Global Health: Science and Practice September 2020, 8(3):396-412; https://doi.org/10.9745/GHSP-D-20-00024